Online Safety
E-safety is an integral part of children's education in today's digital world and is embedded in their learning at school. We also want to help our parents and children improve their own understanding of e-safety issues so they can learn to use the internet and all digital media in a safe and secure way.
As a parent you'll know how important the Internet is to children – they use it to learn, play, socialise and express themselves. It's a highly creative place of amazing opportunities. But the technology children use every day can seem a bit daunting and you might worry about the risks your child can face online – such as bullying, contact from strangers or the possibility of them seeing illegal or inappropriate content.
Please use some of the following links if you require any support with E-Safety issues. You can always contact Jim Weller (Assistant Head, Safeguarding and E-Safety Lead) at the school for any advice.
What are the issues?
The internet – on the whole is an inspiring and positive place.
The internet is an amazing resource which enables children and young people to connect, communicate and be creative in a number of different ways, on a range of devices.
However, the internet is always changing, and being able to keep up to date with your children's use of technology can be a challenge.
You may sometimes feel that your children have better technical skills than you do, however children and young people still need advice and protection when it comes to managing their lives online.
Issues that your child may encounter on the internet will vary depending on their age and online activities.
Resources for parents:
School online safety policy
Advice on remote learning
Advice on social media & staying safe
Parental Controls
Smartphones and other devices
Children are using devices at a younger age so it's important to consider setting controls on their tech, or on any devices that you are letting them borrow from you. We've pulled together a number of guides to give you simple steps to set controls on a range of devices.
'Keep Personal Information Professional and Limited'…
'Be Careful What You Download'…
'Keep Your Privacy Settings On'…
'Only Make Online Purchases From Secure Sites'…
'Be Careful What You Post'…
'Make Sure Your Internet Connection is Secure'…
'Choose Strong Passwords'…
'Practice Safe Browsing'…
E-Safety Tips for Parents
InternetMatters.org is a not-for-profit organisation that has a simple purpose – to help keep children safe in the digital world.
KC Parental Internet Settings
KCOM Parental controls lets you choose how much of the internet you would like you and your family to see. It's easy to set up and will help you make sure that your family is safe using the internet in your home.
Choose an age profile between 1 – 6, 7 – 11, 12 – 15, 16 – 18 to control the amount of the internet you see. You can even personalise your profile to suit your family.
Switch them on now by clicking here. It's simple, safe and free for all KCOM broadband customers.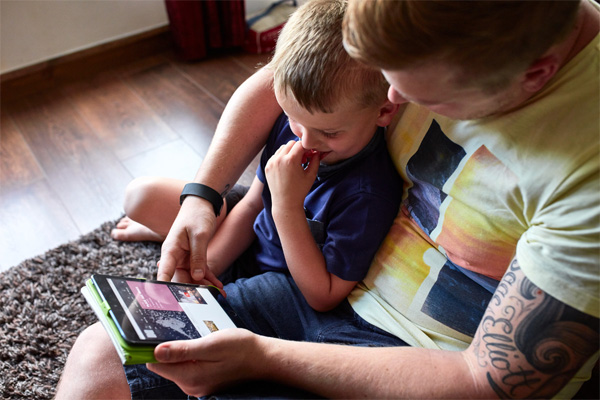 Organisations and websites offering further information and support for online safety:
Play Like Share –

Play Like Share follows the adventures of Sam, Ellie and Alfie as they form a band and enter their school's Battle of the Bands contest, taking on the mean but 'cool' Popcorn Wizards as they go. The three friends learn that while the internet can help, they need to use it wisely and safely.
The aim of the films is to help 8-10 year olds learn how to stay safe online. In particular, the films teach them to spot the early signs of manipulative, pressurising and threatening behaviour by people they might meet online, and develops their confidence to respond safely and get help.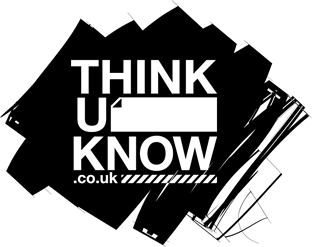 Be Share Aware –
Keep your child safe online
We tell our children it's good to share – but online it's different. In fact sometimes sharing online can be dangerous. Being Share Aware will help keep your child safe online.
Watch and share a short film and take a look at some straightforward advice that will untangle the web, and give parents confidence in talking to their children about how to stay safe online.
[br]
'Thank you very much for everything that you do, we really appreciate it'…
'FHS encourage children to be independent where appropriate '…
'Thank you to you all. You are all doing a fantastic job and I know my child is in very safe hands'…
'My child enjoys attending FHS and we are amazed and very pleased with the progress he is making. Thank you very much for all the support we have been given throughout the pandemic!'…
'The leadership team are very caring and amazing'…
'You are all doing brilliantly. I have every confidence that my child is in a safe and secure environment. Thanks to all the staff at Freddie's'…
'You are all doing brilliantly. I have every confidence that my child is in a safe and secure environment. Thanks to all the staff at Freddie's'…
'Thank you for my daughter's photos! Her smile says it all, she loves school so much!'…
'Keep up the amazing work you do Freddie's'…
'My son absolutely loved his signing lesson with Becky today!'…
'We have had brilliant communication from school. It has been regular and consistent. We are very confident in the school's ability to care for and teach our child'…
'Love the certificates and badges on Marvellous Me! As well as messages in the home school book. We also enjoy reading the termly progress reports'…
'Well done everyone and thanks so much for taking care of our precious poppets'…
'Think you all deserve a medal as big as a dustbin lid, thank you to each and every one of you who work at Freddies, you are doing a marvellous job'…
'Very approachable staff in class and in the office!'…
'Freddie's are accepting of my child's needs and her class teacher has changed the whole school experience into a positive. I have total faith in her'…
'You are all doing a great job with our children'…
'Infinite thanks to all for your wonderful work! You have a magic school!'…
'I think you are all amazing, it can't be easy yet you still carry on, I know my son is in safe hands'…
'You are all doing an amazing job, I feel totally safe in sending my child to school. Thank you to each and every one of you'…
'FHS have a very personal approach to every child's needs'…
'My little boy loves school and his teachers are all amazing!'…
'I love the switch button that we now get every night telling us what our child has been doing during the day. Love getting pictures on marvellous me. I feel fully informed of everything my child does in school'…
'Staff were so happy and jolly and the interaction with pupils was wonderful to see'…